---
Ennio Morricone for Italdesign
Celebrating Italdesign's 40 years with an institutional corporate film could only be an absolutely unique and prestigious event. So, when Between decided to do things big, it took the intention verbatim and settled to make two great, two absolute masters in their respective genre, join: Giorgetto Giugiaro and Ennio Morricone.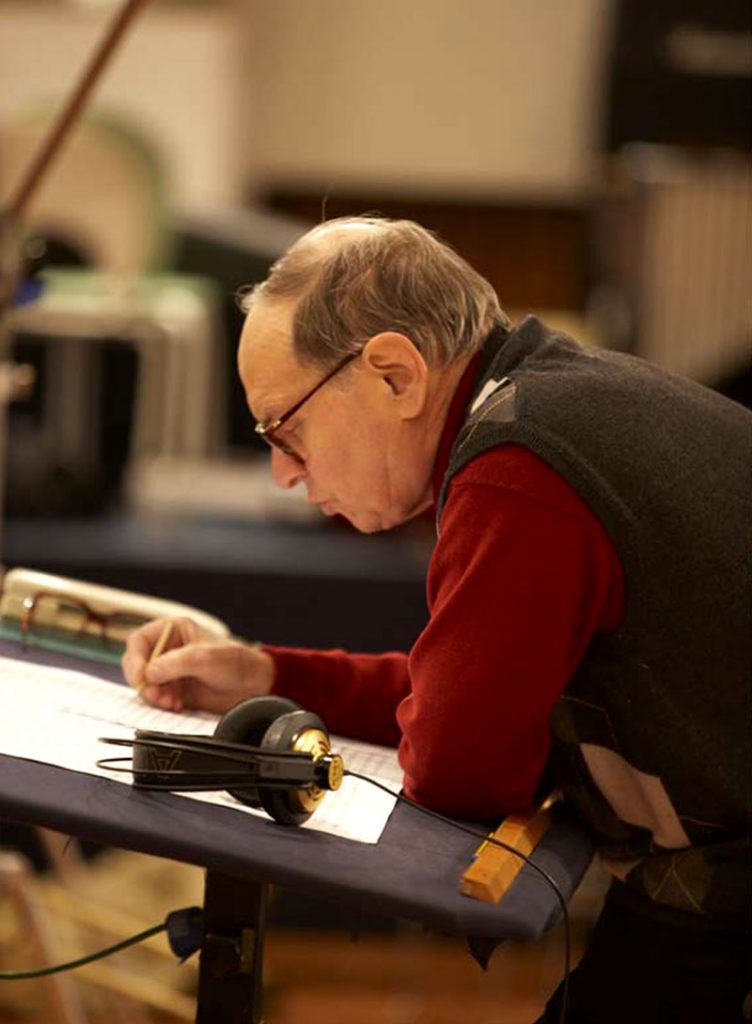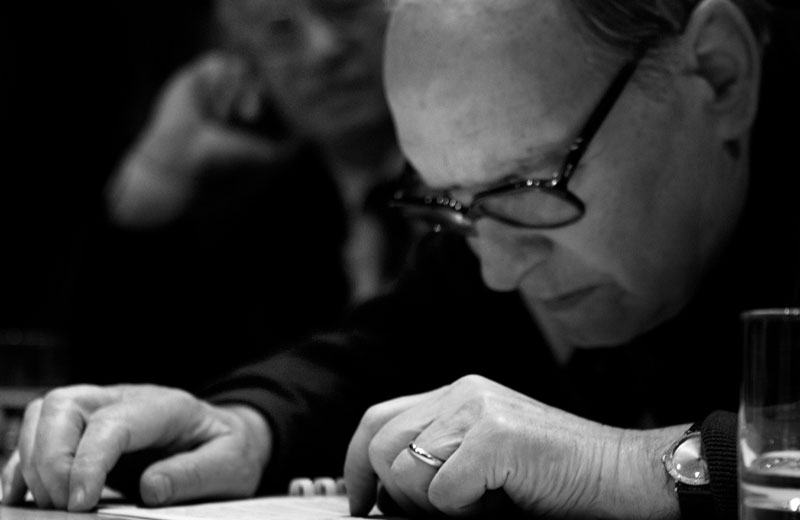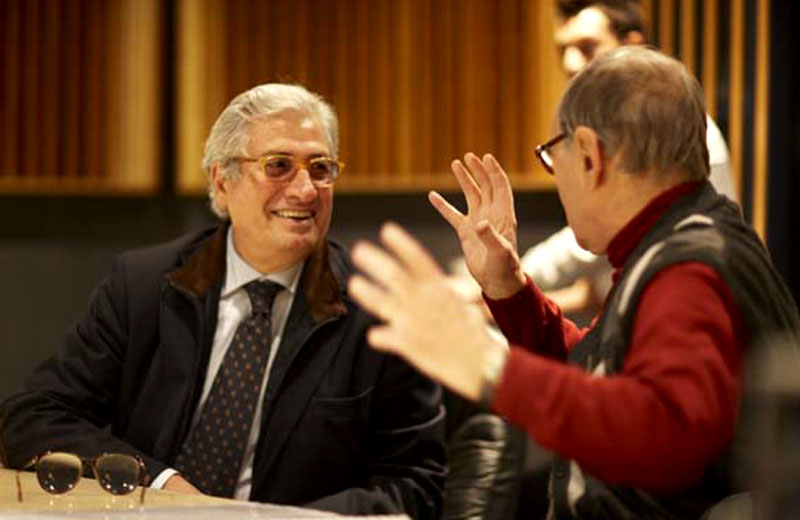 Contacting and involving Morricone for the creation of the original music for the film, gave birth to a completely new project. For the first time, in fact, a musician of his caliber is hired to produce a real original soundtrack dedicated to a corporate film.
The two Masters met first in the recording room in Rome (all Italdesign staff present) and then during the celebrations in Turin, preceded by an impressive press conference.
The meeting resulting from the project, and the project itself, represented more than just the participation of an "excellent guest star" in an event, more than just a meeting of great internationally recognized professionals, and even more than a corporate film enclosed in a few minutes of filming (which was in fact also supported by a rich and detailed backstage film and a dedicated photo shoot).
At the same time as the events dedicated to the anniversary celebration, Morricone also conducted the live orchestra at the PalaIsozaki in Turin in a concert dedicated to the guests of the company, giving the Italdesign celebration a very special aura of prestige.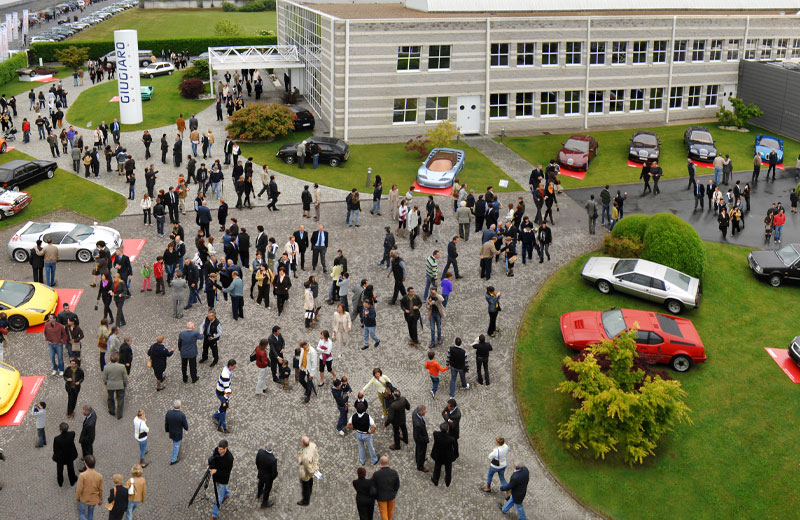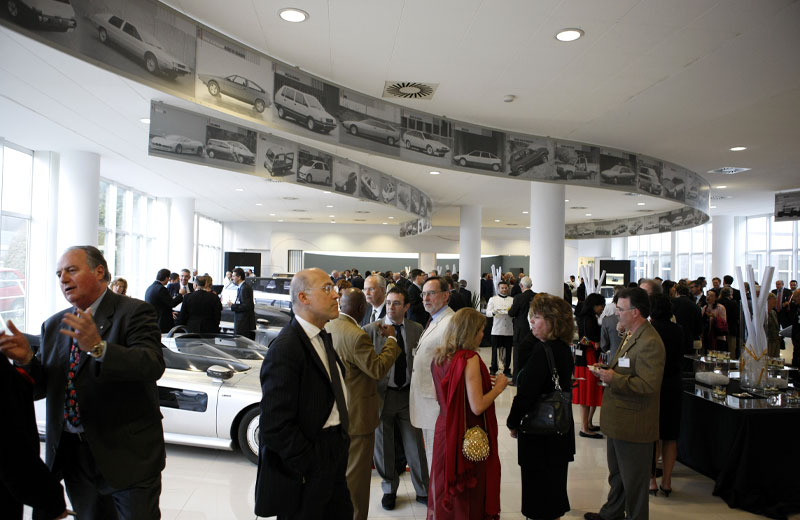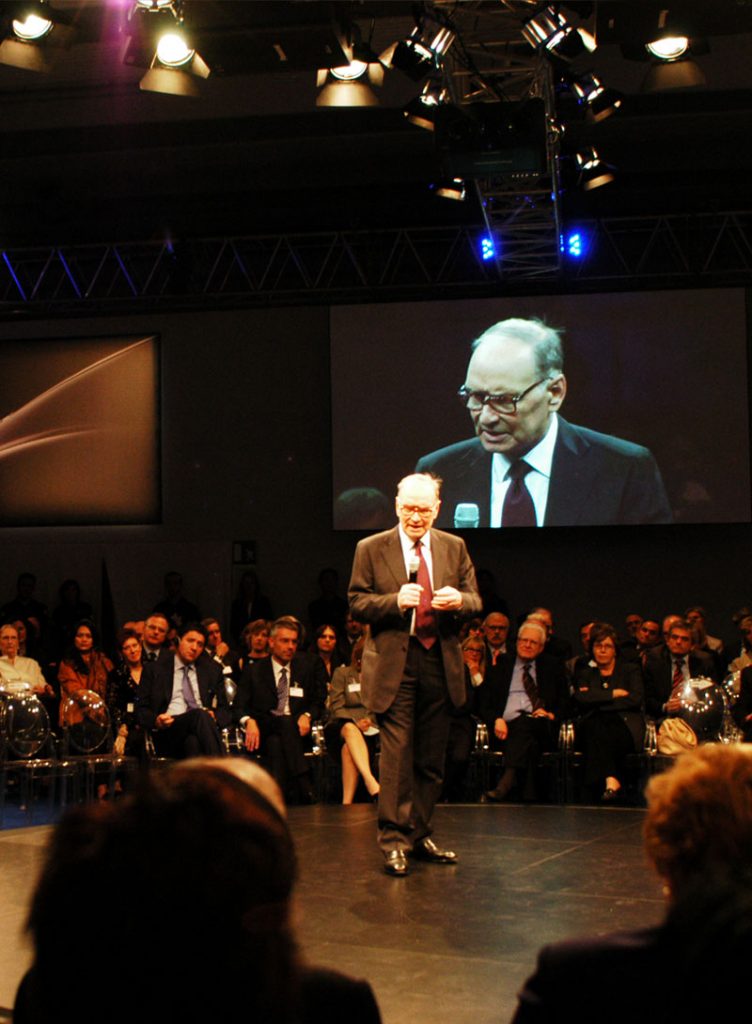 ---